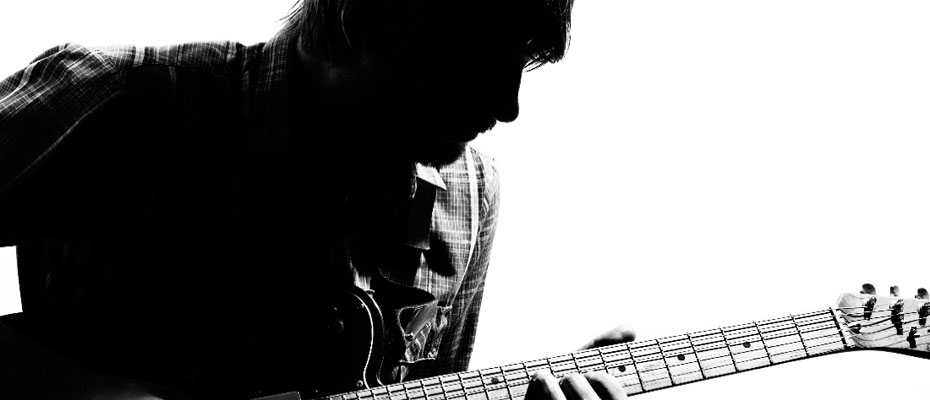 Adam Heldring (Eskilstuna/Brooklyn) - info pdf
www.adamheldring.com
www.myspace.com/adamheldring

Adam Heldring worked a lifetime on his debut album "Mount Foreverest" travelling around the world melting the hearts of audiences, music business representatives and fellow musicians. New York, Los Angeles, London, Helsinki, Oslo and Stockholm are a few of the cities that Adam visited only during last year. After having spent the first half of 2010 writing and recording behind closed doors, Adam is back with a re-born sound giving more weight to the lyrics and providing more room for his fellow band members. "Bear Town" takes us deeper into the mind of a man trying to map out his position between future and past. Into a darker yet more colorful world where the characters are brought to life through a more noir style of writing. This is the first key to unlocking what we can expect from a second album.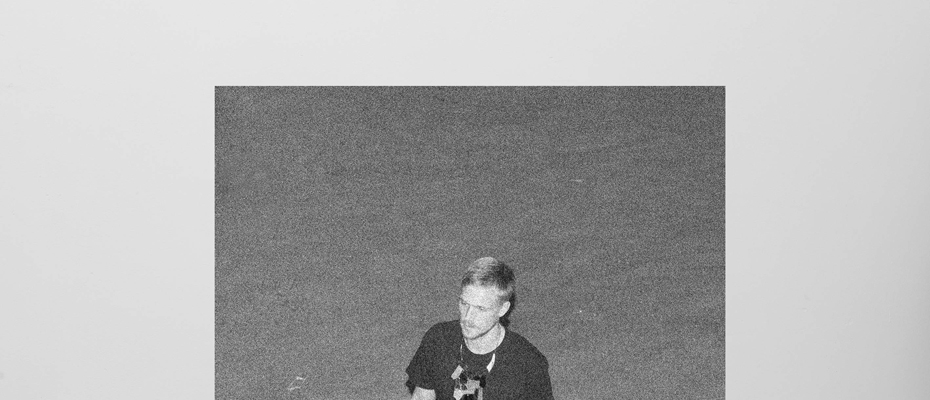 Chorus Grant (Copenhagen) - info pdf

From computer-grunge pop, to 50s do-do run run and Dylan'esqe folk..
As an audio book about murder, love, teenage memories and adult realizations Kristian Finne Kristensen's (The River Phoenix) solo debut un­der the name Chorus Grant is filled with unique echoes of 50s, 60s, 90s and 2000s music. Computer-grunge, Scandinavian electro pop and folk collides in a strange black and white through the sounds of a real life Mos Eisley Cantina Band with melodies as big as houses in both the album's lighter and darker parts of the musical patchwork.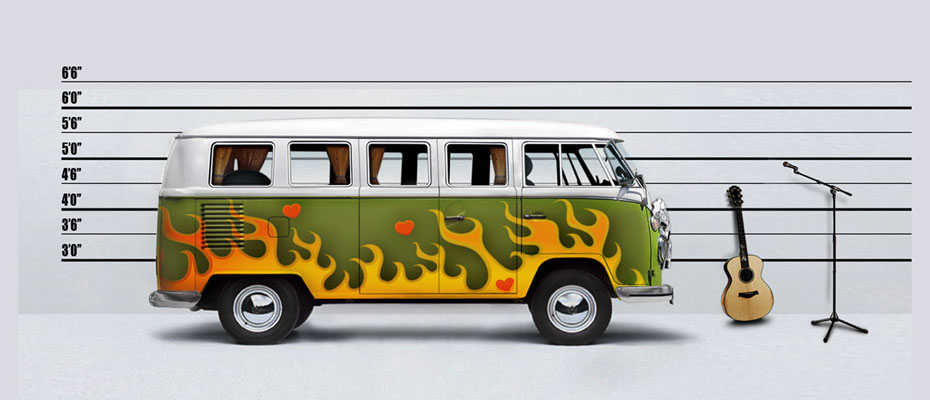 Hellsongs (Gothenburg) - info pdf
www.hellsongs.com
www.myspace.com/hellsongs
Video "Heaven Can Wait"

For a long time heavy metal revolved around one question only: Who is hard, who is harder, and who is the hardest. Finally, metal went to extremes in its attempts to generate more power. "Meanwhile, the hardest and most courageous style in heavy metal is to play soft", claims candy-floss rockers Hellsongs from Gothenburg. The opposite of a deafening metal barrage is laid-back lounge music. Discovering slowness in metal reveals a charming surprise. Effortlessly the songs drift towards the refrain, thereby pleasantly enabling the listener to clearly understand the often deep lyrics. The Hellsongs two albums "Hymns In The Key Of 666" and "Minor Misdemeanors" compiles kind of a greatest hits of heavy metal. From AC/DC to Metallica and Slayer all the way to Iron Maiden– the giants of the genre can be found here.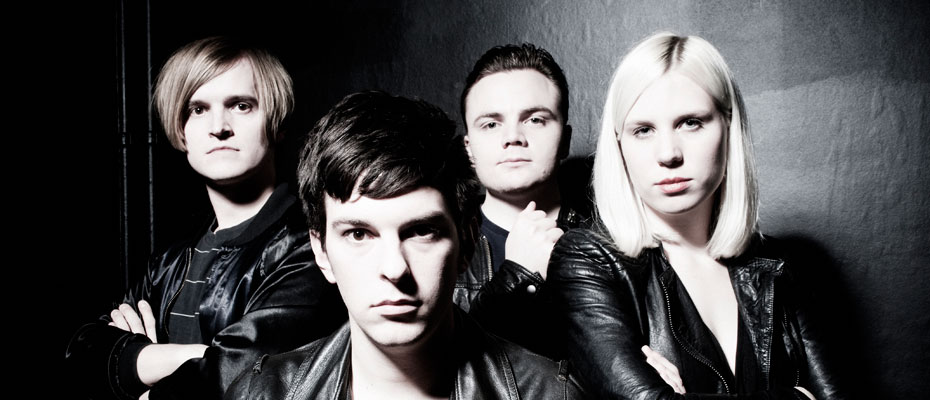 Jon&TheSpectacle - info pdf
www.myspace.com/jonandthespectacle
www.jonandthespectacle.com

In the front row when it comes to new Swedish Indie. A unique and charismatic sound with an edge, infectious melodies as well as crafty lyrics. Produced by renowned swedish indie guru Jari Haapalainen. Thrilling, exciting, spectacular!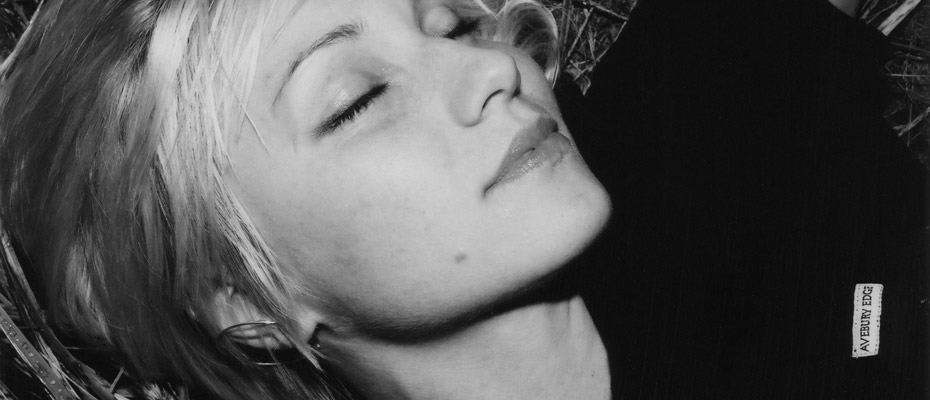 Kaite Goes To Tokyo - info pdf
www.myspace.com/katiegoestotokyo
www.katiegoestotokyo.com
Videos

Katie Goes to Tokyo is Kathrine Bergström with a past in bands like Backfish and The Wilson Hospital. The singles "Little sister" and "Will You Be Gone All Summer" are both getting heavy airplay in Sweden right now and can be found on her second album "My Naked Heart". One track on this second indie pop masterpiece was co-written with the fabulous Canadian artist Hawksley Workman. 
It's honest pop music at its best!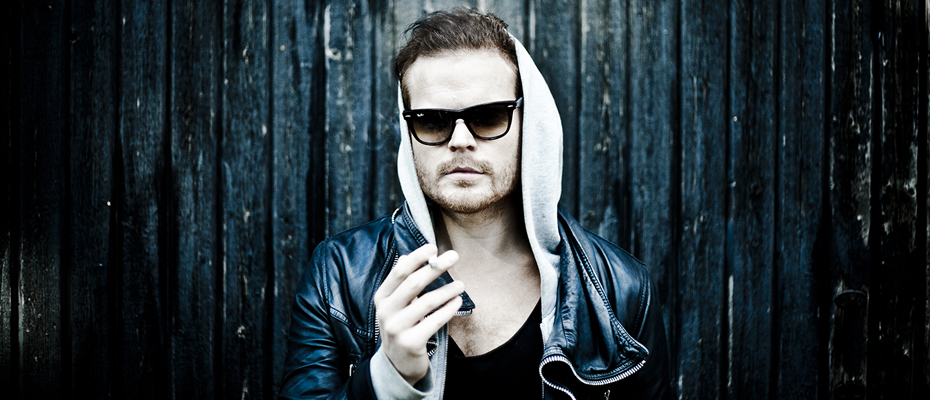 Ludwig Hart (Stockholm/Piteå)
www.ludwighart.com

With lyrics about broken hearts, friendship and rock'n'roll-dreams Ludwig Hart's music can be described as a mixture of folk-pop to euphoric rock. "Suicide (Violent Words Of Love)" is the first single from the upcoming album "Hartland" that will see the daylight in the beginning of 2012.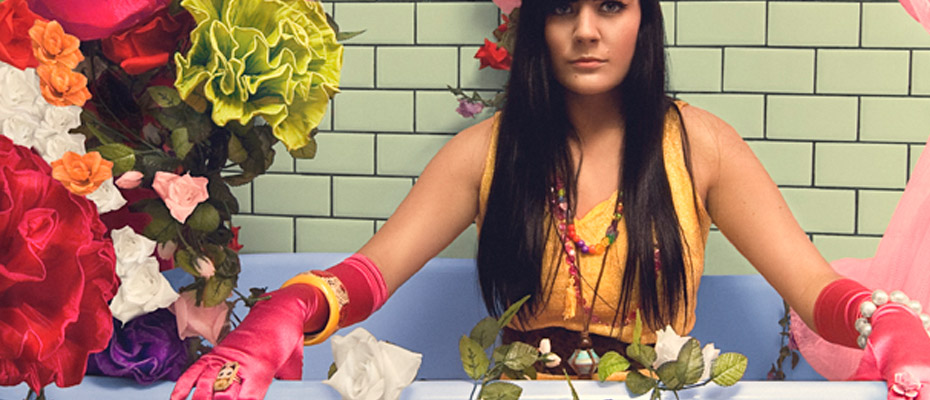 Maja Alderin - info pdf
www.myspace.com/majaalderin
Video "Darling"

Soft sung melodies on blue notes.
With a nerve-tingeling voice that touches the core, she sings her way into our mondane lives.
Picks us up when we need to be lifted...
Lays us down when we can't be bothered to be picked up.
Holds us steady when we're spinning of the earth..- and when we are there...
Stuck in silence.
Forced to listen.
She tells us her story...
And we know we never quite heard just this one before.
It's not loud…
It's not trying to convince us of anything.
It's not pushy in any direction.
It just is.
And won't be denied.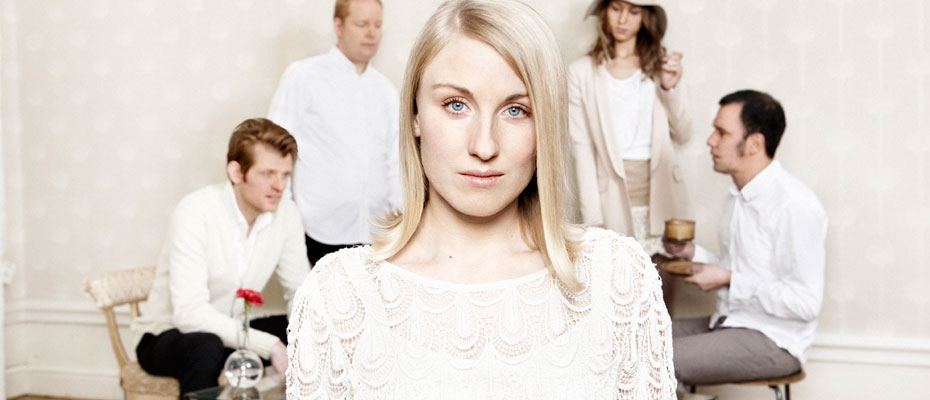 Raymond&Maria (Stockholm)
www.myspace.com/raymondochmaria
www.raymondandmaria.com
Video "Jobs Where They Don't Know Our Names"

"Acoustic rage, hope and beauty from Stockholm."

After Raymond&Maria had made two Swedish albums (and won a Swedish Grammy), James Iha - former Smashing Pumpkins guitarist - came across a demo with the bands new songs and offered to produce their next album. A great thing since he's one of the bands favorite guitar players. The album "Jobs where they don't know our names" is now finished and was recorded in two different studios. Stratosphere Sound in New York and Ocean Sound in Norway. In September and October it was released in Korea and Japan. Recently a first three song EP came out in the US and the songs are frequently spinning on the alternative and college-radio stations across the country. Raymond&Maria has also played their first shows in New York. The album is now soon to be released in Sweden and Scandinavia.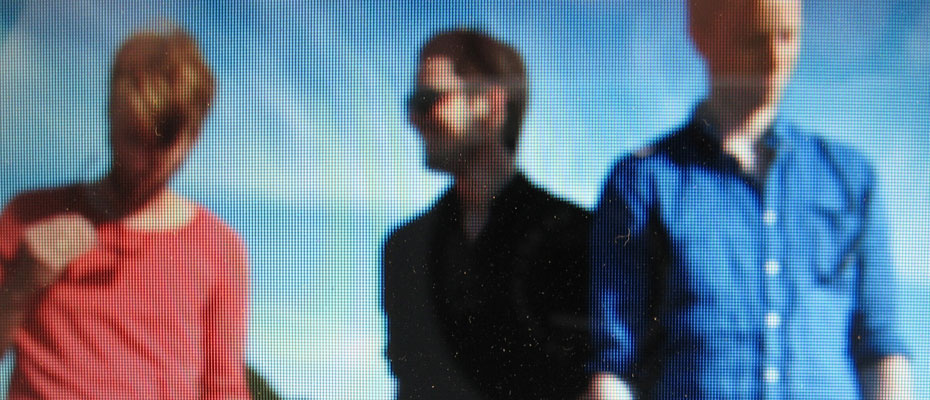 Simon Says No! (Oslo/Bergen) - info pdf
www.simonsaysno.com
www.myspace.com/simonsaysno
"Solitary Rush" - video

With their EP "Ahoi de Angst", and their self titled album, Simon Says No! have started touring their way into the international music scene. Whether it's the sweet melodic krautparts or the title track's hardcore mania, Simon Says No! demands your attention. The band insistently shakes their sound fists making you glanze back to both The Colours and Shape of things long gone.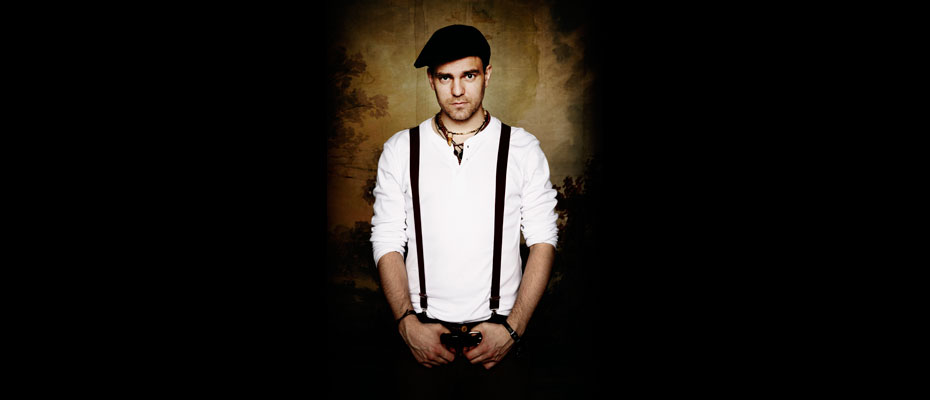 Stiko Per Larsson (Leksand)
www.stikoperlarsson.se
www.myspace.com/stikoperlarsson

Stiko Per Larsson is an artist with his feet on the ground, his soul in the forest and his dreams in outer space. He uses his melodies to be personal, poetic and grand in a very simple and honest way. He also takes long walks, and long meaning all over the Swedish country. But being from Leksand, Dalarna he will always return home every once in a while to catch his breath and write new songs in his outhouse. With his three albums "Flyktsagor", "Kap Farväl" and "Varken Stjärna Eller Frälst" and his yearly long walking tours around Scandinavia Stiko Per Larsson built an impressive fan base, "The Stiko Stalkers" who support him whatever new projects he takes on.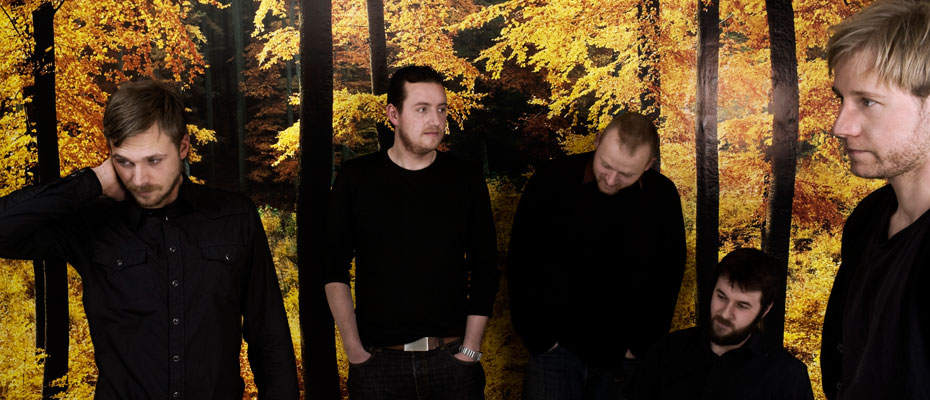 The River Phoenix (Copenhagen) - info pdf
www.theriverphoenix.dk
www.myspace.com/theriverphoenixband
co-management with 3rd Tsunami Agency

The River Phoenix were hatched on the salty, rocky island of Bornholm. The group incorporate the full-on emotional levels of haunting, massive guitars tenderly fused with a thick rhythm-section that usher in songs that burst with vitality, originality and inferred mastery. Loud, overwrought yet zealous and receptive in one. "Ritual" the album was produced by Pelle Gunnerfeldt (logh, the hives, the international noise conspiracy, fireside etc) and already received some amazing reviews in the music press around the world.